1.  Anything can be recreated with LEGO .. even the USA & ENGLAND match...Robert Green looks sad here too (stop bashing him people- ITS NOT EASY BEING GREEN)
2. Lucas Poldi (the guy who scored the 1st goal for Germany) is an awesome man.
a.has a catchy German song called LU LU LU
b.likes to score in the 1st half because his son Louis is young and wants to sleep.
c. Stalks people in parks
d. carries a pacifier and eats pizza and also drinks beer .. Hurray… i found the love of my life
3. Canada has an open letter to England - How to lose to America (in a game that you invented)
4. Drogba is a Trooper played with a broken arm and all, still friends with Chris-Ro after sharing the semi-naked Vanity fair Cover.
5. Team USA is beaming with bromance, also is a worthy contender for  the title- Sexiest team at the World Cup
6.French are highly dysfunctional right now  ( i suggest visiting the USA camp for lessons in Bromance).  Also this might be because there are rumors that some players have been mean to Yoann Gourcuff (aka Lashes aka the man that makes Bradley Cooper look Ugly)..and the beauty gods are angry..( the Germans recommend watching the terminator ..NO SERIOUSLY)
7. New York Post DOES NOT understand football. According to them 1-1 means a win. GOOGLE IT
8. Once upon a time Soccer was big in the USA, then it crashed and burned
9. Vuvuzela is not a Bazooka.. a long horn etc etc .. also has a twitter account @the_vuvuzela.. the usual updates are ZZZZZZZZzZZZZZZZ..
10. Football aka Soccer is good for local business according to our friends at MINT. On that note SUPPORT THE USA BID FOR WORLD CUP and get it to Boston.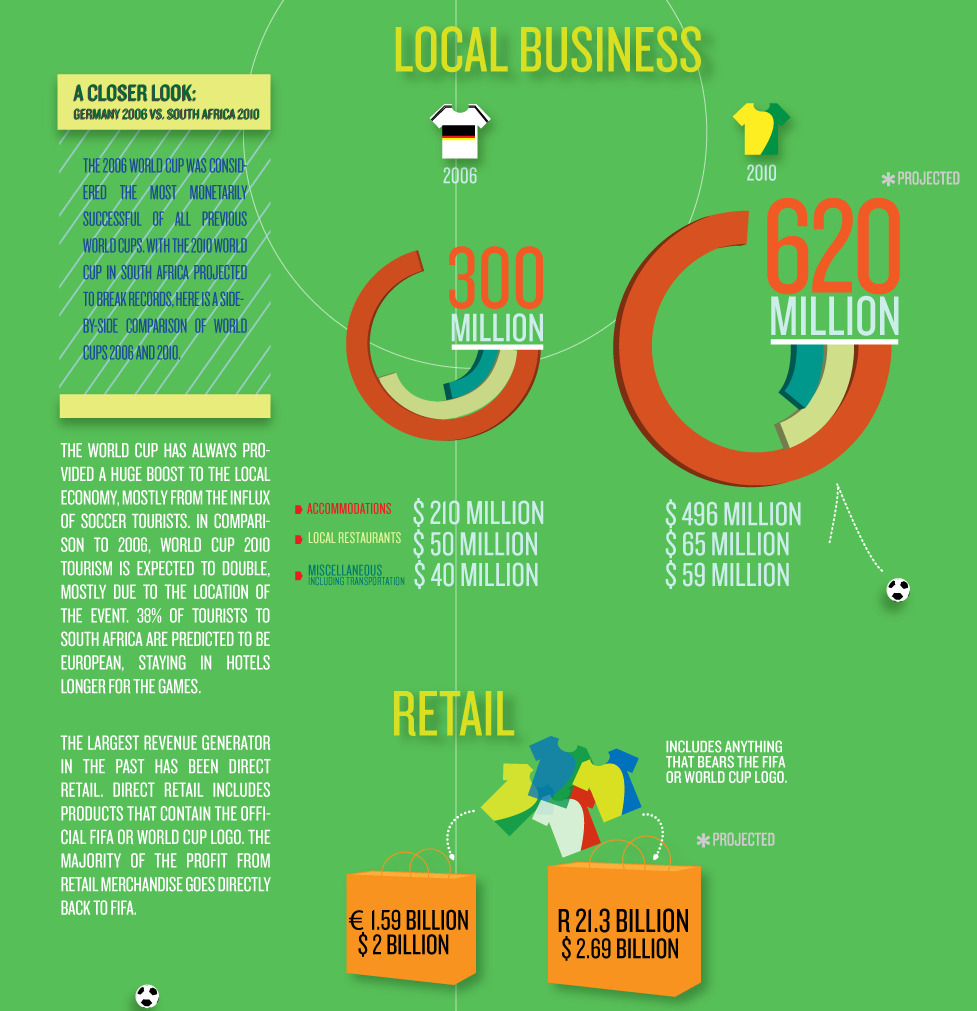 Share this ONEin3 Post
Tweet