The ONEin3 Civic and Neighborhood Engagement Team is thrilled to bring you Breakout Boston, a yearlong series that will connect the young people of Boston with the hidden gems in Boston's neighborhoods - and with one another!
Each month, we'll feature a different neighborhood, host an event and share some favorite ONEin3 establishments - galleries, restaurants, shops and non-profit organizations - that are just begging to be explored.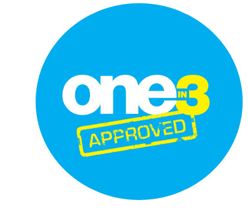 Now, let's ship off to East Boston!
Join us THIS Saturday, May 18th, between 1pm and 5pm to explore the arts scene in East Boston!  Meet at Long Wharf (just past Tia's) at 1:00 p.m. and jump in a water taxi to transport to East Boston. **All water taxi rides are half off!**
We'll be taking water taxis from Boston's Long Wharf to the East Boston Shipyard where we'll visit @Harbor_Arts, @Zumix, and @Atlantic_Works as part of East Boston Open Studio.
Afterwards, we'll be hitting two of our favorite ONEin3 establishments: @KOCatering_Pies and Carmella's Market and Dough East Boston.
Bring your friends, meet some new ones, and break out of your normal routine! 
For more information or directions, visit our Facebook Page or  e-mail ONEin3Boston@cityofboston.gov.