Forty Bostonians between the ages of 20-34 from 17 neighborhoods across Boston, representing 22 different industries and 44 higher education institutions, gathered on Monday night for the first Council meeting of the year.  More than 250 young adults from across Boston applied to participate in the ONEin3 Council to work on projects aimed at maximizing their talents to grow the City for 20-34 year olds.
Council members were inspired and energized by a visit with Mayor Menino, who stressed the importance of the ONEin3 demographic to the City of Boston.  Together, they discussed everything from innovation and entrepreneurship in the City, to the revitalization of Dudley Square, and how it is being replicated in neighborhoods throughout Boston.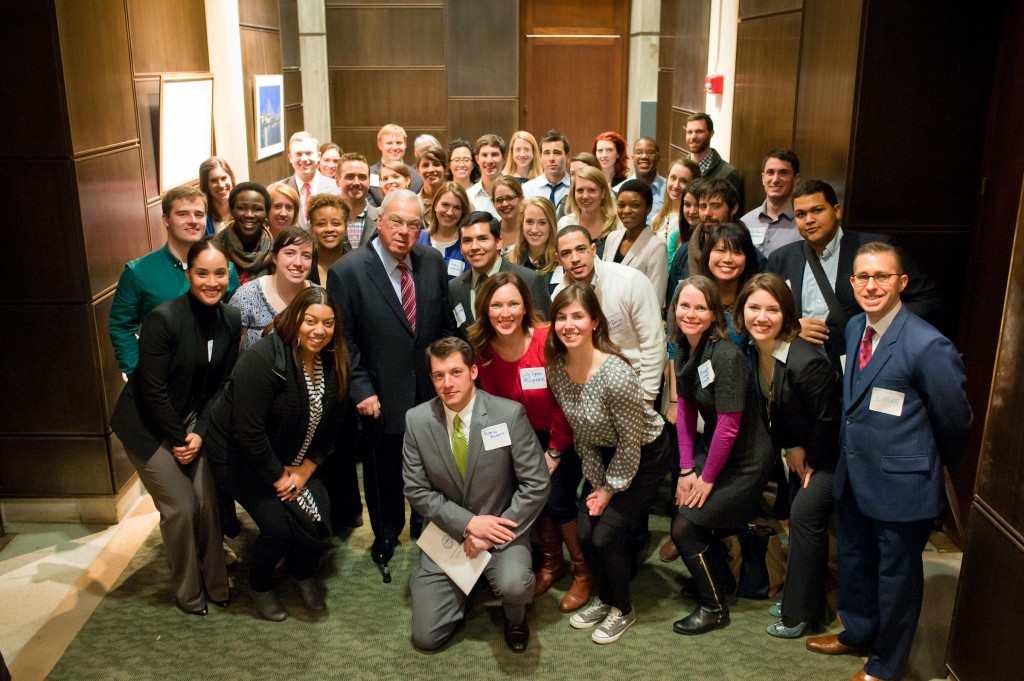 The 40 new members will serve on the Council for one year, during which the group will be broken into four teams focusing on: housing options and potential, innovation and economic development, professional development, and civic and neighborhood engagement.
Track ONEin3′s progress on our Blog, Facebook, and Twitter!